Snelle levertijden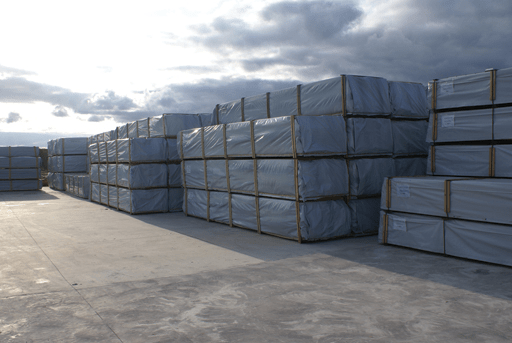 Wij willen onze klanten snel en adequaat bedienen. Daarom hebben wij vele duizenden producten direct uit voorraad leverbaar.
Maar ook als producten geassembleerd of samengesteld moeten worden kunnen wij een snelle levertijd garanderen.
Door ons uitgekiende logistieke proces en de directe lijnen met de productie zijn wij in staat om de meeste producten binnen 14 dagen bij u thuis te bezorgen. Wilt u optimaal profiteren van de prijzen van vandaag, maar uw producten nog niet direct geleverd krijgen? Ook dat is mogelijk. Wij leveren wanneer u het wilt, ook als dat over 10, 12 of 20 weken moet zijn.

Gratis thuisbezorgd
Bij een goede klantenservice hoort ook een snelle en gratis verzending van de producten.
Nagenoeg alle producten worden daarom gratis bij u thuisbezorgd in heel Nederland en België (met uitzondering van de Waddeneilanden).Bij een klein aantal producten wordt gewerkt met een prijsstaffel voor de verzending. Dit zijn veelal losse accessoires of los tuinhout. Als er verzendkosten van toepassing zijn, staat dit vermeld op de productpagina.
Het is ook tegen meerprijs mogelijk om uw bestelling door ons in Frankrijk of Duitsland te laten bezorgen. Vraag geheel vrijblijvend de transportkosten daarvoor op en e-mail naar info@blokhutvillage.nl
U kunt uiteraard ook zelf een transporteur regelen, en het pakket door ons bij deze transporteur in NL of BE te laten leveren.
Verzending tuinhout, losse accessoires en outletproducten
Op onze site treft u ook een ruim aanbod aan van tuinhout, losse accessoires en andere aanverwante artikelen.
Deze artikelen worden tegen zo laag mogelijke verzendkosten bij uw thuis bezorgd.
Afhankelijk van de samenstelling van uw order (orderbedrag) worden deze materialen zelfs gratis thuisbezorgd.
In onderstaande staffel kunt u zien wat de verzendkosten van bovenstaande producten zijn:
| | |
| --- | --- |
| Orderbedrag | Verzendkosten |
| < € 500 | € 45,- |
| € 501 - € 750 | € 35,- |
| € 751 - € 950 | € 20,- |
| > € 951 | € 0,- |