Mensen gelukkig maken met onze Buiten Leven producten. Dat is onze missie!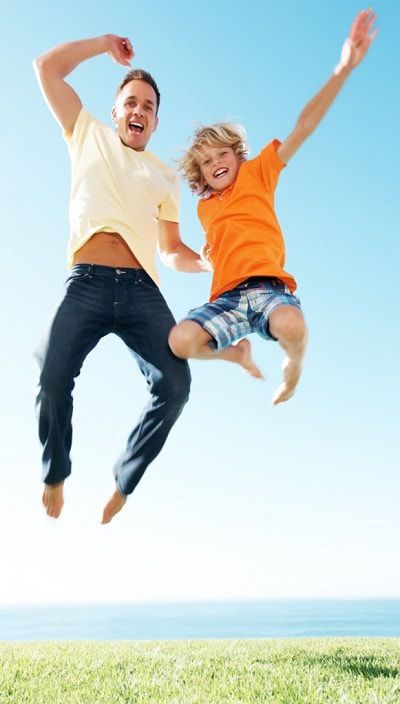 Inspiratie
Alle vestigingen van Van Kooten Tuin en Buiten Leven zijn volledig ingericht ter inspiratie voor diegenen die het leefgenot willen uitbreiden in de directe persoonlijke woonomgeving. Blokhutten, overkappingen, chalets, veranda's, buitenverblijven, tuinkamers, houten bergingen, recreatiewoningen, tuinhout, tuinmeubelen, loungesets en andere aanverwante artikelen zijn allemaal opgebouwd in onze overdekte showrooms. Zo krijgt u een volledig beeld van de ontelbare mogelijkheden en producten die Van Kooten Tuin en Buiten Leven u te bieden heeft. Een bezoek aan één van onze showrooms - en eventueel een persoonlijk gesprek - geeft u meer dan voldoende inzicht in de mogelijkheden passend bij uw persoonlijke situatie.
Met de producten van Van Kooten Tuin en Buiten Leven verrijkt u uw woonomgeving met extra leefgenot. Met onze duurzame productgroepen halen wij de natuur dichterbij, toegespitst op een duurzaam en groen leefklimaat. Wij zorgen voor de randvoorwaarden om u van een heerlijk buitenleven te kunnen laten genieten, gewoon bij u thuis of waar u maar wilt.
Degelijkheid, duurzaamheid, hoogwaardige afwerking en robuustheid zijn slechts enkele termen die typerend zijn voor de producten van Van Kooten Tuin en Buiten Leven en die zich daardoor kwalificeren als louter kwaliteitsproducten. Bij Van Kooten Tuin en Buiten Leven bent u verzekert van producten met een lange houdbaarheid. Tevens stellen wij hoge eisen aan de leveranciers van onze eigen productlijnen waarbij de trends van nu op de voet gevolgd worden.
Onze producten zijn (bijna) altijd direct uit voorraad leverbaar, zodat wij alle bestellingen uiterst snel en op de gewenste tijd kunnen bezorgen. Wilt u de montage en plaatsing ook aan ons over laten? Natuurlijk bent u ook dan in goede handen. Onze meesters in montage en plaatsing zorgen ervoor dat u snel zorgeloos kunt genieten van uw aankoop.
Gratis bezorging in geheel Nederland en België
Vanaf € 950,- bezorgt Van Kooten Tuin en Buiten Leven uw aankopen gratis bij u thuis. Naast onze eigen bezorgdienst, maken wij gebruik van betrouwbare vervoerders. Zo zijn er geen enkele logistieke belemmeringen en leveren wij zowel kleine- als grote producten op het gewenste adres af. Bij de chauffeur rekent u contant of met de pinautomaat af. Uiteraard is het ook mogelijk de producten bij ons af te halen.
Montageservice
Indien gewenst verzorgen wij de montage van uw aankoop. Tegen een uiterst scherpe prijs wordt uw product gemonteerd door ons enthousiast en vakkundig montage-team. Wekelijks verzorgen wij tientallen montages en plaatsingen. U bent dan ook verzekerd van maximale expertise.
Wij denken in oplossingen! Om die reden zijn wíj uw betrouwbare partner als het gaat om specifieke wensen. Wij zetten uw ideeën om in maatwerkconstructies. Door de directe lijnen met onze eigen productie (private label) kunnen wij tegen scherpe prijzen unieke maatwerkprojecten samenstellen. Van blokhutten tot complete chalets, van garages tot uitgebreide verenigingsgebouwen. Ook voor sauna's en andere productcategorieën bieden wij diensten op maat aan. Kortom, voor al uw specifieke wensen bieden wij dé oplossing.
MVO
Maatschappelijk Verantwoord Ondernemen vinden we uiterst belangrijk. Wij werken daarom alleen met producten en partners die voldoen aan de MVO-keurmerken; FSC, PEFC en Indonesian LEGAL wood. Van Kooten Tuin en Buiten Leven heeft oog voor de gehele samenleving. Productlijnen worden gevarieerd samengesteld, van eenvoudige tot de meest exclusieve modellen en producten. Altijd in de juiste kwaliteit-prijsverhouding met een hoog serviceniveau.
Wij besteden graag onze onverdeelde aandacht aan u als klant. Doe daarbij een flinke dosis inlevingsvermogen in uw wensen en wij kunnen doen waar we goed in zijn; uw wensen omzetten in een realiseerbaar product, project of dienst. Onze medewerkers staan graag voor u klaar, allen met hun eigen specialisme. Bij Van Kooten Tuin en Buiten Leven bent u verzekerd van een hoge mate van vriendelijkheid, gedegen advies en een hoog serviceniveau.
Wij nodigen u van harte uit voor een bezoek aan één van onze overdekte showrooms. U kunt rustig rondkijken, vragen stellen of onder het genot van een kop koffie uw wensen kenbaar maken in een vrijblijvend en oriënterend persoonlijk gesprek. Honderden producten binnen alle productcategorieën staan voor u gepresenteerd, onze medewerkers nemen u graag mee in de wereld van een heerlijk Buiten Leven.